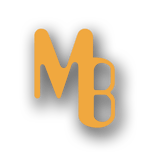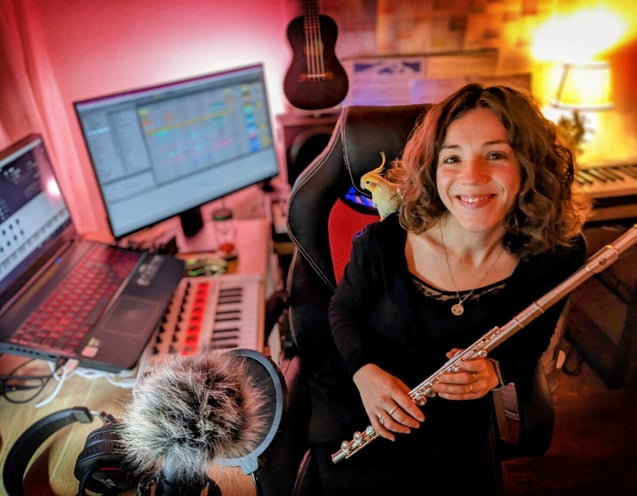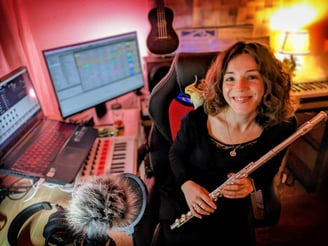 Flute,
ukulele,
and piano player.
Singer.
Composer.
For over 20 years I've been playing music. In 2022 I started composing for short movies, game jams, animations and songs. My portfolio includes instrumental compositions, animation scores, and music for media - ranging from inspiring piano works to hybrid orchestral compositions.
O1. Film and Media Scoring
Original music for short movies, films, animations, cartoons, and media projects. From comedy to drama, I compose feeling each scene so my work can touch your emotions too.
O2. Music for Video Games
Committed to designing melodic loop music that resonates with every in-game moment, my goal is to amplify the audiovisual experience through dynamic music systems via horizontal and vertical sound compositions.
O3. Your Custom Music Project
Let my music enhance your special moments. From creating a melodious atmosphere for special events to composing original background music for YouTube videos and social media platforms like TikTok and Instagram, every note is composed with your vision in mind. Additionally, licensing for my works is provided.
O4. Music Education and Workshops
With a background in music education and a passion for various instruments, I can offer workshops, tutorials, and one-on-one lessons for ukulele, and even delve into the world of music production and composition for beginners.
Crafting Musical Experiences Together
With years immersed in music and a passion for film scoring, I love creating compositions that enhance narratives through sound. Currently based in Zamora (Spain) and having lived experiences in Ireland and Canada, I communicate across cultures, speaking Spanish, English, Brazilian Portuguese, and some French.
Musical Education & Workshops
2023-2024 (Enrolled/In Progress)
Master's in Technologies in Scoring Composition and Music for Video Games
Institution: Complutense University of Madrid (UCM)
Live from Spain, Certified, Remote, Capstone Project

2023 (Enrolled/In Progress)
Diploma in Virtual Symphonic Orchestration
Main Instructors/Musicians:
Juan Manuel Mendoza, Antonio Llarena
Institution: CEMUCVER
Live from Mexico, Certified, Remote, Capstone Project

2023
Live Film Score Seminar in 7 Weeks
Instructor/Composer: Michael Whittaker
Projects: compositions for different scenes and styles like fantasy, comedy, action, mystery and animation.
Live from U.S.A, Remote.

2022
Music Production and Its Effect on Production Course
Instructor/Musician: Enrique González Müller
Institution: Berklee College of Music (U.S.A.)
Online, Certified, Capstone Project.

2022
Music Composition for Short Films Course
Instructor/Composer: Jonah Shwartz
Online, Capstone Project.

2022
Music Production Course
Instructor/Producer: Nicolas Astegiano
Online, Capstone Project.
2019
Jazz Master Class
Instructor/Musician (double bass): Dezron Douglas
Institution: Concordia University
In Montreal, Canada

2009
Bachelor of Music Education
University: Fray Luis de León
In Cuenca, Spain
Musical Working Experience & Gigs
Creative Music Composer (2022-Present)
Composing and producing original music for digital media, including animations and short films at Magical Beatz.
Location: Remote/Online

Ukulele Artist (2016-2023)
Online performances, creating and sharing ukulele covers of popular songs at platforms like Youtube, Facebook, TikTok and Instagram. More than 4K followers.
Location: Remote/Online

Flamenco Flutist (2019)
"Tablao Flamenco" Show
Venue: Club Espagnol de Québec
Location: Montreal, Canada

Blues & Jazz Flutist (2015-2023)
CB59 Blues & Jazz Band
Special appearances as a flutist in projects like "Seven Steps to Heaven" and others.
Location: Castilla La Mancha, Spain

Principal Flutist (2014)
The Pride Music Band & Orchestra
Director: Darragh Jáuregui-Hogan
Project: Summer Concert
Location: Dublin, Ireland

Music Teacher for Kids & Teens (2016-2018)
Teaching instrumental skills & music theory
Primary schools & preschools
Location: Madrid, Spain

Music Band Flutist (2001-2011)
Municipal Music Band
Location: Castilla La Mancha, Spain
Got a partnership idea, or a project you need music?
Let's work together!