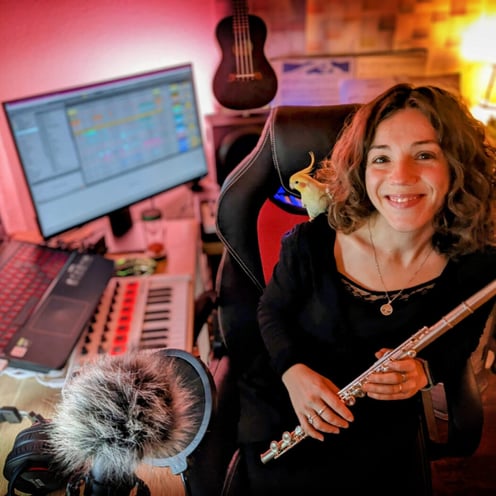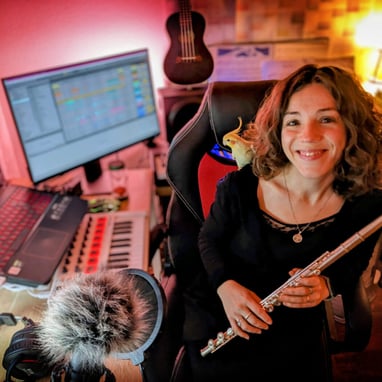 Who is this flute player?
Hi, nice to meet you - I'm Lydia G. Melyn, musician and composer, and I help media projects find their unique feeling through music, making them stand out to the rest of the world.
Without fully committing to anything, you're not going to achieve top results.
In today's attention economy, focusing on one thing at a time is a skill.
If you're not going to deliver to the best of your ability, then you're just wasting everyone's time.
Be creative and dare to stand out.
I revel in a creative challenge. I always look for projects which stretch my abilities, take me out of my comfort zone, and teach me new things.

I have an extensive history as a transverse flute player, but have found my real passion in composing creative film scoring music.

If you want to know more about me, get in touch.
Creative Music Composer
Oct 2022 - Present

Musician (Flute, Ukulele, Piano)
May 2010 - Present
Creative Melody Composition
Scoring for Films, Animation, Short Movie,
Documentary and Video Game
Got a partnership idea, or a project you need music? Shoot me a line and let's talk.